June 2018 | WITTE ALUFIX Lightweight grid base plates
Weight saving and optimized handling
Saving weight and optimizing handling are essential parameters in fixture design and measuring technology. With the ALUFIX lightweight plates made entirely of aluminum, Witte Barskamp GmbH & Co. KG creates the basis for optimized and accelerated processes.

ALUFIX lightweight plates are suitable as a full-surface base plate for coordinate measuring machines, as a frame for optical measurements using a transmitted light method and as an accurate mounting surface for individual tasks.
The high-precision plates are made entirely of aluminum and are therefore easy to transport and handle. At the same time, their structure offers high and permanent strength for long-term use.
The mounting plates form the ideal platform for use with modular fixturing systems and can be linked across the grid in order to generate large clamping surfaces.
The lightweight base plates are available in the same dimensions as the standard grid and grid base plates from the ALUFIX range from Witte Barskamp GmbH & Co. KG. customer-specific sizes and individual grids are available on request.
ALUFIX is the tried and tested modular clamping and fixing system for almost all applications in dimensional measurement technology. Because of its high precision and the flexibility of its elements, it is also widely used as an assembly aide and positioning system.
June 2018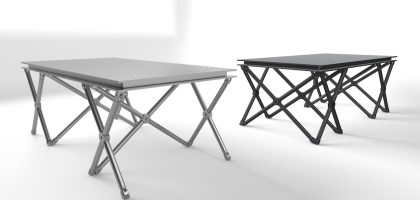 Back to overview