August 2021 | Longstanding managing director becomes co-partner
Witte Barskamp GmbH & Co. KG
Dipl.-Ing. Jens Düffert (55) - long-time managing director of the company - is now also a partner of the fixturing specialists Witte Barskamp GmbH & Co. KG since August 1st.
With this step, Düffert strengthens the management team around company founder Horst Witte (86) and his son Andreas (64). He joined the company in 2009 as head of international materials management, in the following year Düffert was given the task of restructuring Witte's marketing activities in the Asia-Pacific region. In 2011 he was appointed Managing Director of Witte Far East Pte. Ltd., Singapore, as well as being granted with the individual power of attorney for the German parent company. In 2016 - the mechanical engineer and graduate in business administration was meanwhile acting as as the commercial director of the parent company - he was appointed co-managing director alongside Horst and Andreas Witte.
With Düffert's current commitment as a limited partner of Witte Barskamp GmbH & Co. KG, the company is emphasizing its increased focus on automated solutions. Here, the graduate engineer brings extensive experience from his previous professional positions as long-term authorized signatory at Basys Print GmbH and Camil Farr Power Systems GmbH.
"Automation is undoubtedly the future of clamping and fixturing technology. As a system provider with over 50 years of expertise, we have a technological lead here that we will continue to expand, "said Düffert. The new shareholder sees the expansion of activities in the Witte division "PROject", the optional complete or modular project implementation on behalf of customers, as a further focus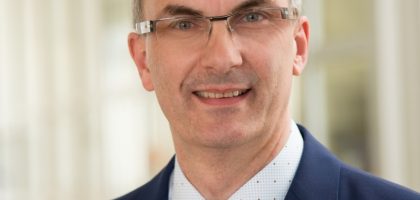 Back to overview