July 2017 | Automatic liquid separator For vacuum clamping systems
Emptying without interrupting the vacuum flow
The German specialist for clamping systems and fixture design, Witte Barskamp GmbH & Co. KG, has developed an automatic liquid separator for vacuum clamping systems. Its innovative two-chamber system with a total chamber volume of 18 liters allows emptying without interrupting the vacuum cycle.
The newly developed separator from Witte is integrated into the vacuum line (hose) of the vacuum clamping system and works completely self-sufficient, separating all accumulated liquids fully automatically.

A two-chamber principle, special electronic valves and a monitoring function ensures the precisely controlled, independent flow of cooling fluid. If the separator is placed above (elevated higher than) the coolant tank of the milling machine or grinding center, the coolant can be drained back into the machine tank - and the permanent flow of coolant is ensured.
The Witte innovation unfolds its process advantage particularly with large-area vacuum clamping systems or with longer vacuum clamping of complicated work pieces. Automatic separation is absolutely essential here, if neither the clamping process is to be interrupted nor the process reliability is to be influenced.
The separator can be integrated in just a few simple steps and simply consists of connecting a maximum of three vacuum hoses and connecting to the 230-volt power supply (110-volt version also available).
For applications with a particularly large amount of coolant separation required, Witte has a version of the automatic system with an additional compressed air connection available. This more than doubles the coolant return amount in volume.
July 2017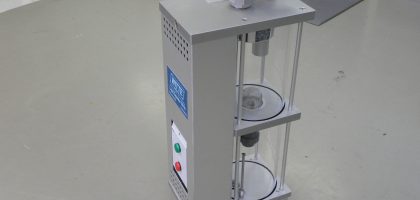 Back to overview